8 New Spanish Cities to benefit from 4G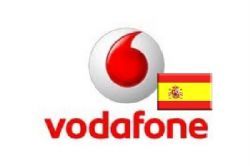 Starting from late September, Vodafone Espaņa is to roll out it's 4G offering to a further 8 Cities in Spain.
The services aims to provide download speeds of 'up to' 150 mbps and upload speeds of 50 mbps.
The Cities of Santander, La Coruna, and Zaragoza will see the launch of the offering by the end of the month, while Vodafone consumers in Vigo; Murcia; Gijon and Oviedo will have access to the 4G service during October.
The service was trialed in the cities of Barcelona; Bilbao; Madrid; Malaga; Palma de Mallorca; Seville and Valencia earlier this year with sufficient success to warrant 4G being extended across more areas.