MPs to table Expat Pensions Bill amendment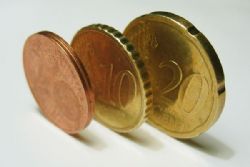 Expatriates living on a low level of pension are being offered hope by 2 backbenchers, who intend to table an amendment to the Pensions Bill.
Around 1 million pensioners receive the same amount from the government that they were given when they first retired, because their income is not index-linked, reports the Telegraph.
Sir Roger Gale and Sir Peter Bottomley are looking to redress the situation to make it that all British pensioners, irrespective of where they live, see their state pension increase each year.
Only in countries with a bilateral agreement with the UK, like France, Spain and the US, do expats receive index-linked pensions.
Other destinations, such as New Zealand, Canada and Pakistan, see pensioners living on incomes frozen at the time they retired.
Some pensioners in their 90s who would receive £110 a week were they residing in the UK are instead given £20 weekly simply because they live abroad.
Sir Roger told the news provider: "Following a discussion with Peter Bottomley we are agreed that Peter will, with my support, table an amendment to the Pensions Bill. This may or may not prove effective but it is worth a shot.
"It's surely time that our overseas pensioners were given a fair deal on pension uprating in those countries where we do not have a reciprocal agreement."
In response a spokesperson for the Department of Work & Pensions said that the current system works in the same way that it always has and should be taken into consideration by anyone thinking of moving abroad.
But the issue is one that has been gaining momentum in recent months with a group of campaigners looking to press the matter.
Last month they suggested that Britain should be suspended from the Commonwealth, because the Queen was defaulting on the charter she had signed by not ensuring pensions were equal.
Sheila Telford, chairman of the International Consortium of British Pensioners, said: "How can it be equal when a British pensioner aged 90 living in Canada receives one third of the pension of a British pensioner living in the United States, just across the border?"