2020 city contest becomes 'least-ugly parade'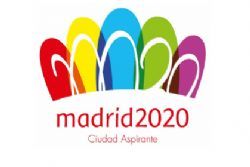 Would-be 2020 Olympic cities of Madrid, Istanbul and Tokyo parade before the Games' organizing body on Saturday in a "least ugly" contest as they attempt to conceal their blemishes and win the right to host the world's biggest sporting extravaganza.
All 3 cities are wrestling different demons which, in another contest and another time, would likely rule them out of winning the honor to stage the Games.
But in Buenos Aires on Saturday, the some 100 members of the International Olympic Committee must choose the least worst option and trust the winning city can deliver on their promises.
All 3 cities will present their bids to the IOC membership, with Istanbul first up, followed by Tokyo and then Madrid. Each city is being represented in person by leading statesmen.
Japanese PM Shinzo Abe will represent his capital city, with his Turkish counterpart Tayyip Erdogan backing Istanbul, while Prince Felipe of Spain is part of Madrid's official presentation. IOC members will then hear a report from an internal Evaluation Commission formed of IOC members and Olympic experts, before voting begins.
Should a city not obtain an outright majority of votes, the candidate with the least votes will be eliminated and the 2 remaining cities will go head to head in a 2nd round.
Madrid continues to suffocate under a recession, Istanbul is saddled with the specter of military strikes in neighboring Syria and internal unrest while Tokyo is back in the headlines after a series of damaging disclosures about the crippled Fukushima nuclear plant 230 km (140 miles) from the city.
LEAST-UGLY PARADE
Publicly, the membership of the International Olympic Committee is smiling through the crisis, but privately many concede that this is now an exercise in evaluating risk rather than celebrating sport.
"What is usually a celebration... a good news event, is now a contest of the least-bad news," an Olympic insider familiar with the selection process told Reuters. "It is not a beauty contest, it is a least-ugly parade."
Spain, once an outsider due to the recession which had stymied their ambitions, is gathering pace all the time in Argentina, as Olympic bosses seek the safest option.
"The economic crisis is starting to get better," Madrid Mayor Ana Botella told reporters, adding that 90% of the infrastructure needed to host the event is already in place.
"The amount we would have to invest over 7 years is very small compared to the budget of the state, the autonomous community of Madrid and the city hall," she said.
EASING CONCERNS
Such an unsexy claim, made in the wake of the announcement of a 6th month of falling unemployment, would in other circumstances carry little weight in the rarefied Olympic world of bombast and boast.
But in this contest it strikes to the heart of the matter, and is aimed at easing concerns.
Staging an Olympics is an expensive proposition and is categorized in 2 ways - the "Games budget" which covers the cost of staging the 16-day event, and the "non-Games budget" which includes venue construction, and indirect Olympic-related projects like access roads and transportation.
The Spaniards officials say that with much of the infrastructure already in place, it will be the first time a projected Games budget of some €2.35 billion exceeds investment of just under €1.52 billion in projects linked to the hosting of the event but not directly related.
That compares with Istanbul's massive non-Games budget of around €12.9 billion, dwarfing expected Games expenditure of €2.2 billion. Tokyo, which hosted the Games in 1964, is also planning to incorporate existing venues and has estimated a non-Games budget of around €3.34 billion compared to €2.58 billion for the actual event.
The Japanese, too, must ease concerns and PM Abe is flying into Argentina having broken away early from a Group of 20 summit in Russia.
FUKUSHIMA NUCLEAR PLANT
The disclosures in recent weeks about the crippled Fukushima nuclear plant 230 km (140 miles) from Tokyo came as an unwelcome shock to an Olympic membership not appreciative of surprises.
The plant's operator has been forced to reverse denials and admit that hundreds of tons of radioactive water are pouring into the Pacific Ocean each day, and radiation levels have spiked. Abe's government said this week it will spend almost half a billion dollars to try to fix the water crisis and critics said the government's sudden embrace of the issue was aimed largely at winning the Olympic bid.
"During our presentation, I look forward to conveying Tokyo's safety, strong finances, world class transportation and organizational ability," Tokyo governor Naoki Inose said on Friday. "We believe we have shown that Tokyo is the right partner for the International Olympic Committee (IOC) and will host a safe and incredible city-centre celebration.
"Considering the world economy recently, for a true celebration, for a party for mankind like the Olympic and Paralympic Games, strong evidence exists that Tokyo has the ability to deliver."
Istanbul launched its bid on the back of an Islamic card, of becoming the first Olympics in a predominantly Muslim country and the first staged across 2 continents simultaneously - Asia and Europe.
But instead of promoting that angle, the bid team has been fending off fears of unrest following weeks of protest in June after police cracked down on anti-government demonstrators, leaving four people dead and 7,500 injured.
Now it is also forced to contend with fears a potential U.S. military intervention in neighboring Syria could stop the bid in its tracks.
"This is a global issue ... now the world leaders are dealing with it," Turkish bid chief Hasan Arat told Reuters when asked whether unrest in the region could harm the city's chances. But geopolitics could weigh on Turkey, which has felt the strain of a refugee exodus from Syria's civil war.
More than 2 million refugees have fled Syria, the UN said this week, calling the crisis "the tragedy of the century".