Corvera Airport : Murcia 'may' sue Aeromur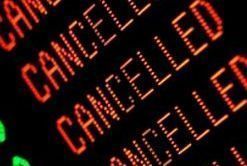 The Spokesman for the Regional Government of Murcia commented yesterday how the negotiations with AENA and the Ministry of Defence regarding the closure of San Javier Airport were "virtually complete".
According to the Minister, all parties are cooperating with the transfer of (Civilian) flights to Corvera Airport and there is "no obstacle" in the process of bringing the new airport into operation.
Ballesta was speaking yesterday in the weekly meeting of the Government, where Minister for Public Works, Antonia Sevilla, tabled the proposal to terminate the contract for Aeromur's licence to operate Corvera Airport due to their inability to meet agreed deadlines.
Whilst any definitive decision was postponed until next Friday, Ballesta confirmed Sevilla's earlier comments that Corvera is still on schedule to award final contracts by the end of 2013, with a view to becoming operational Summer 2014.
The Minister also confirmed that the Regional Government was looking into the legalities in claiming compensation of up to 7 Million Euros from Aeromur for "The inconvenience caused to the people of Murcia" in the delays to date.
Recommended Reading
• Corvera Airport : Entire News Archive
• Murcia could make Corvera Airport decision today