Spain Quizzed on Doping During 2020 Olympic Presentation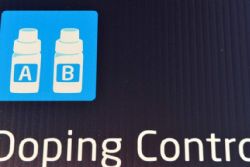 Spanish Olympic Committee, the COE, where quizzed at length by IOC executives during their final Madrid 2020 pitch to become host Olympic city over doping issues which has tainted Spanish sport in recent years.
During the traditional 15 minutes of questions by IOC executives, Norwegian IOC member Gerhard Heiberg asked the Madrid entourage about its position on doping given the perception is relatively weak.
Eager to respond and appearing frustrated by the question, Madrid 2020 bid leader Alejandro Blanco said "Spain is at the same level as all other countries fighting doping."
"We've had a problem in the past, but we have prosecuted the athletes as well as those who harmed the health of the athletes" adding that Spain had adopted a new anti-doping law.
"Please have no doubt," he said. "We are a reliable partner. We believe in clean sports, we believe in athletes. You will always have Spain at your side."
Spanish sport had been dogged for years over doping related allegations.
Most recently, Eufemiano Fuentes, the Spanish doctor convicted of doping in sport earlier this year using sophisticated blood transfusions and performance enhancing drugs. Fuentes revealed in court he treated athletes from all sports including cyclists, footballers, boxers, athletes and tennis players.
Despite giving assurances to the IOC over the issue, the barrage of doping questions continued during the press conference which followed, since media coverage of the scandal was sparse suggesting a cover-up.
Spanish PM Mariano Rajoy, who formed part of the final Madrid 2020 bid team, didn't escape scrutiny either when quizzed over the state of the economy.
Rajoy responded "We are entitled to the joy of the games".
Speaking after the G20 meeting in St. Petersburg Russia, Rajoy said "Last year the talk was all about some countries, the global economic crisis and the risk of the Euro."
"Spain is emerging from recession and in time we will grow, our goals are the Games and ensure young people working" he added.
Tokyo and Istanbul, the two other cities contending for the games along with Spain each have their own problems which are causing headaches for the IOC.
Istanbul with its close proximity to Syria and deaths arising from government clampdowns on protesters are worrying social, safety and security issues, whereas Tokyo is still struggling with the aftermath of the devastating 2011 tsunami which crippled three nuclear reactors poisoning the surrounding areas.
Despite this, Tokyo was always in the running and tipped to win the games. However, nuclear experts were recently forced to admit tonnes of highly radioactive water have been leaking into the Pacific Ocean daily from the crippled reactors.
As such, the whispers are that Madrid appears to be edging the competition. Bookies have raised the odds of Madrid winning, yet Tokyo still appears to be their favourite.