Spain's Q3 will be "better than previous quarters" : Rajoy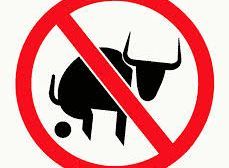 Mariano Rajoy said on Saturday how Spain's crippled economy will show improvement in Q3, and he vowed to continue pushing policies that promote growth.
"The third quarter I assure you will be better" than previous periods, Rajoy told Reuters in Buenos Aires, where he was promoting Madrid's bid to host the 2020 Olympic Games.
Spain's economy shrank 0.1% in Q2 of this year, Rajoy said, down from a 0.3% contraction in Q1 and 0.8% in the last 3 months of 2012.
Rajoy declined to offer precise growth figures, but his government has said the economy will likely stop contracting for the first time in 2 years in the 2nd half of 2013 - posting an expansion of between zero and 0.2%.
Spain has been in or close to recession for the past 5 years after a decade-long property bubble burst in 2008.
"In Spain things are clearly better than last year," Rajoy said. "We know there is a lot to do still."
Spanish officials have hammered home the message that the worst of the country's debilitating crisis has passed, but some analysts predict a period of stagnation despite bright spots such as improving exports.
Many austerity-weary Spaniards facing an unemployment rate of around 25% are also not convinced the economy is improving.
Rajoy's Partido Popular has now cut more than €20 billion from the public deficit last year through tax hikes and spending cuts. He has also changed labour rules to ease hiring and firing costs, and in June announced an overhaul of the state bureaucracy.
"Things are better because of policies we have implemented, so I am going to continue with those policies," he said. "We're better off today than yesterday but what we want is to be in a much better position tomorrow than today."