Catalan independence call gets louder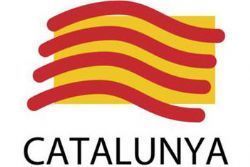 Catalan separatists will mark their national day on Wednesday with demonstrations and renewed calls for a break from Spain - but leaders of both camps are indicating they would prefer negotiation to confrontation.
Hundreds of thousands of Catalans plan to form a 400-km human chain across the northeastern region, from Valencia to the French border.
They will join hands in an unbroken line at 17:14 local time to remember the defeat of Catalan forces on September 11, 1714, by Philip V of Spain after a 13-month siege of Barcelona.
The demonstrators aim to revive their push for secession after huge pro-independence marches last year. That surge in secessionist fervour led to a pledge from Catalan President Artur Mas to hold a referendum in 2014.
But this year things may be different for the region of 7.6 million people, traditionally wealthy but now strapped for cash.
Twelve months after a double dispute over the poll and a Catalonian drive for more tax autonomy, Mas and Spanish PM Mariano Rajoy have signalled they are willing to talk.
Rajoy said on Friday he hoped "reasonable things" could be done with Catalonia and he was ready to carry on with talks that started secretly in August.
Hours earlier, Mas had said he would not call for a referendum unless he had the green light from the central government, and could even delay a vote until 2016.
His more conciliatory tone angered his coalition partners - leftist separatists the Catalan Republican Left (ERC) - and he rowed back, saying he still hoped to hold a referendum in 2014.
Many in Madrid and Barcelona believe Rajoy and Mas, although they often play hard ball, have no choice but to negotiate.
Rajoy needs Mas to make sure budget cuts and economic reforms are implemented in Catalonia, which accounts for about one fifth of Spain's economic output.
The premier, who says Spain is recovering more quickly than expected from a 5-year economic slump, also wants to send abroad an image of stability.
Mas, on the other hand, needs Rajoy to keep providing financial support so he can maintain his wobbly coalition with the ERC and win back voters disillusioned with spending cuts.
Mas has suggested he could call early elections as a plebiscite on independence. But with his Convergence and Union, or CiU, alliance trailing in the polls, he can no longer afford to do so. "I don't think there is an alternative to dialogue, with Madrid and Catalonia both recognising that they share a common problem and need to resolve it," said a Catalan business executive who asked not to be named. "They will have to find a shared solution."
He said a possible basis for a deal could be a new financial regime allowing Catalonia to have more say on taxes and limit the amount of financial transfers it makes every year to the rest of Spanish regions.
Economists calculate Catalans pay at least €12 billion more in taxes per year to Madrid than they receive back for services like schools and hospitals.
"Mas is now ready to listen to a good offer on a tax pact," the executive said.
Others, such as the Socialist opposition and smaller groups in Catalonia, promote a constitutional reform to transform Spain into a federal state like Germany, giving regions more control over their own politics and finances.
An opinion poll showed 40% of Catalans said they were in favour of independence, while another 25% said they backed greater autonomy from the central government.
However, whether Rajoy can and wants to make an offer along those lines is another question.
By offering a tax pact to Catalonia, even in a watered down version, he would extinguish one fire but risks igniting new ones in other regions such as Valencia or Andalusia, where local governments from his Partido Popular and the PSOE have long campaigned for more financial leeway.
"If there is any special treatment to Catalonia, there will be a revolution," says Fernando Fernandez, a professor of economics at IE business school in Madrid.