EU urges Europe to complete banking union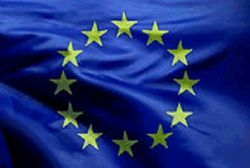 European Commission President Jose Manuel Barroso declared on Wednesday that economic recovery was within sight after nearly 4 years of Europe's debt crisis and urged governments to move faster to complete a stalled banking union.
In his last State of the Union speech before European Parliament elections next May, Barroso offered no new policy proposals but appealed to member states to redouble efforts to quell financial turmoil that has led to a drawn-out recession and soaring unemployment.
"What we can and must do, first and foremost is delivering the banking union. It is the first and most urgent phase on the way to deepen our economic and monetary union," he told lawmakers in Strasbourg.
His comments were an implicit challenge to Germany, the EU's leading power, which has worked to limit the scope of a single banking supervisor and slow the drive for a single bank resolution authority and fund, citing legal constraints and the wish to spare its taxpayers from liabilities.
The goal of creating a single framework and backstop for around 6,000 euro zone banks, with mechanisms to wind down failed lenders and protect savers' deposits, is one of the EU's most ambitious and challenging projects.
In debate after the speech, opponents criticized the Commission for not having done enough to tackle unemployment, the worst legacy of the crisis and an issue that could stir a big protest vote in next year's elections.
"On unemployment, we can safely ask whether the Commission couldn't have come up with a more active policy, like more growth-stimulating measures," Martin Schulz, the Socialist president of the parliament and a possible contender to be the next Commission chief, told reporters.
Efforts to implement the banking union plans have stalled in the run-up to German elections on September 22, and there are doubts about whether Berlin will add impetus to the project even after a new government is in place.
Barroso will finish his 2nd 5-year term as Commission president in November next year and is not expected to be re-appointed, so there was a strong dose of legacy in his address.
The centre-right former Portuguese premier launched a strong defence of Europe's crisis management ahead of pan-EU elections that are expected to bring a surge in anti-EU votes, potentially shifting the balance of power in Brussels.
It was governments' fiscal mismanagement and financial market excesses - not EU policies - that had caused the crisis, he said, decrying a tendency for successes to be "nationalized" and failures "Europeanized".
He also urged leaders not to slacken in overhauling their economies carrying out the structural reforms needed to put the euro zone and wider EU on a more stable footing. The biggest risk was a lack of political commitment, he said.
"The recovery is within sight. This should push us to keep up our efforts," Barroso said in an hour-long address that received lukewarm responses from opponents. "We owe it to our 26 million unemployed."
ALL IN THE SAME BOAT
In what might be perceived as another veiled criticism of Germany, Barroso said all 17 euro zone countries were in the same boat. While several - Greece, Portugal, Ireland and Cyprus among them - have required bailouts, that did not mean the rest had no work to do or couldn't help.
"When you are in the same boat, one cannot say: 'your end of the boat is sinking'. We were in the same boat when things went well and we are in it together when things are difficult," he said.
"There is a direct link between one country's loans and another country's banks, between one country's investments and another country's business, between one country's workers and another country's companies. This kind of interdependence means only European solutions can work."
The greatest concern for Barroso and other top policymakers is that the appetite for reform is waning as pressure from financial markets tapers off and a recovery begins.
A lot of the calm in markets over the past six months is due to the announcement last year by ECB President Mario Draghi that he will do "whatever it takes" to defend the euro and ensure the monetary union holds together.
But the ECB's commitment has to be backed by reforms by the euro zone, whether adjustments to the pension system in France, lowering labour costs in Spain and Italy, meeting reform targets in Greece and Portugal or spurring consumption in Germany.