Former expats finding it hard to secure mortgages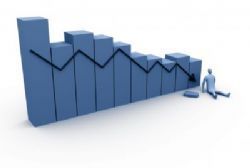 Expatriates returning from living overseas are finding it increasingly difficult to get a mortgage, with some lenders suggesting they wait 2 to 3 years.
This is particularly difficult for those who have spent their time in a foreign country saving up with the express purpose of returning with a strong deposit, but are finding their hopes are dashed.
From the lender's point of view, a potential house buyer who has been living abroad does not have a track record in the UK to vouch for their credentials.
Three years of address history is needed to run a satisfactory credit check through reference agencies and most expats will not have this, reports the Telegraph.
David Hollingworth, director at London & Country, told the news provider: "It's a case of looking at the individual circumstances of the case and a lot will come down to how much of a footprint the borrower has and therefore whether they will pass the credit score."
Expats thinking of returning to the UK and buying property can help their cause by maintaining both a bank account and a credit card at home for the duration of their time away.
This will minimise the amount of time needed to establish a track record once they are back in the UK, although it is worth remembering that mortgage lending criteria is not set in stone.
Mr Hollingworth added: "Overall I would say that being back in the UK for at least 6 months would give a better chance especially if there have been some UK accounts maintained, perhaps at a parent's address for example.
"A bigger deposit and a good income will also do no harm at all."
Santander, Nationwide and Barclays all look at applications on their individual merits, making them good avenues to go down for expats finding it hard to secure a mortgage.
Unfortunately the situation is getting more difficult for returning expats in a similar way to that of those who are living abroad, with very few lenders accepting applications from those based overseas.