Spain property sales fall for 3rd consecutive month in July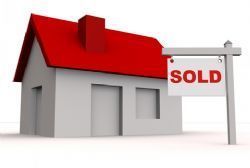 The sale of residential properties in Spain decreased 5% in July when compared to the same month of 2012, the National Institute of Statistics (INE) reported on Wednesday.
The INE reported that the number of operations registered in July totaled 25,706, increasing by 7.3% on a monthly basis since June.
The sale of new homes accounted for 44.5% of all purchases - which fell 11.1% to 11,447 transactions - while resale properties (55.5%of the total) grew by 0.5% to 14,259 transactions over the same period.
Non-subsidized houses accounted for 91.2% of all purchases, with sales decreasing by 1.3% to 23,454 operations. Meanwhile, the INE registered a total of 2,252 purchases of subsidized houses (8.8% of the total), with sales falling by 32% since July 2012.
However, in 2013 until August, the sale of residential properties in Spain was up by 3.6% when compared to the same period last year.
The figure takes into account transaction which commenced before the end of 2012, when property sales tax still stood at 4% before jumping to 10% at the start of the year.
In April the tax further increased from 10% to 11%, which resulted in 3 consecutive months of falling property sales.