Telefonica to launch 4G offering Friday 13th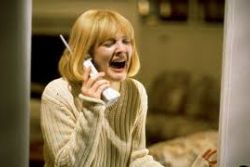 Spain is to see the launch of a further new 4G Telecommunications service as for tomorrow - Friday the 13th September.
The new offering by Telefonica will see it's Movistar mobile communications platform share their network with Yoigo following an agreement between the 2 companies last month.
Tomorrow's offer will be restricted to personal users, but will soon be extended to include services for Business clients, with prices expected to be announced in the coming weeks.
The infrastructure required to support this technology will be installed at 2,200 locations by the end of 2013, serving a total of 63 municipalities across 19 provinces. According to Telefonica, in real numbers this will serve 20 Million potential users, or around 50% of the current population of Spain.
Internet speeds of 75 Mbps (Download) and 25Mbps (Upload) will be available for clients in Zaragoza, Alicante, Barcelona, Madrid, Palma de Mallorca, Murcia, Valladolid and Valencia by the end of next month, before being rolled out to further cities.