Oxfam warns of increasing poverty in Spain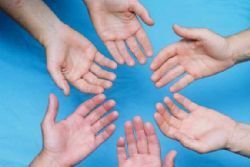 Oxfam have reported how a total of 800,000 children and a further 1.5 million adults in the UK could be living in poverty by the end of the decade.
By comparison, the report concluded that the number of those living in poverty throughout Europe could reach 25 Million by the year 2025 - equal to the combined populations of Austria and the Netherlands.
Oxfam place the percentage of those who could be living in state of poverty by 2025 at 33% - or 146 Million people, and that it could take until the year 2050 to regain the general standard of living enjoyed in 2008.
With EU Finance Ministers' meeting in Vilnius tomorrow, Oxfam is calling on European Governments to observe a new economic and social model that invests in people, strengthens democracy and pursues fair taxation, with Governments potentially raising billions for public services by taxing the wealthiest and cracking down on tax dodging.
The Charity notes that almost 10% of all working households in Europe are living in poverty, with predictions that this is set to escalate further. Oxfam cites mortgage laws in Spain giving banks the power to evict around 115 families from their homes each day, together with a fall in wages and increase in unemployment as being a serious cause for concern for the country.
Spain, Ireland and Italy have all reported a decrease in real wages since the start of the economic downturn, with an average estimated 10% fall in salary values.
Max Lawson, Oxfam's Head of Advocacy commented that "The only people benefiting from austerity are the richest 10% who have seen their share of income rise, whilst the poorest have seen their share fall". He continued that "The UK, Greece, Ireland, Italy, Portugal and Spain – countries that are most aggressively pursuing austerity measures – will soon rank amongst the most unequal in the world if their leaders don't change course".