Mobile roaming charges to be scrapped across EU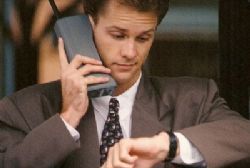 Expats living in Spain could soon be able to call home to the UK from their mobile phones without having to worry about the cost.
Proposals have been unveiled by the European Commission for reforms to the telecoms market that will benefit both the customers and the providers.
The EC described the measures as "the most ambitious plan in 26 years of telecoms market reform", stating that red tape will be simplified and charges reduced.
All 28 EU member states must approve the proposals before they can be put into law, but as long as that happens, it will go some way to addressing the fact that the telecoms industry is falling behind the times.
Companies will be banned from charging for incoming calls from July 2014 if the plans are adopted and all roaming fees will be abolished by 2016.
Expats will then be charged the same rate no matter where they are calling from or to anywhere within the EU.
Jose Manuel Barroso, president of the EC, said: "Further substantial progress towards a European single market for telecoms is essential for Europe's strategic interests and economic progress.
"For the telecoms sector itself and for citizens who are frustrated that they do not have full and fair access to internet and mobile services."
Instead of operating on the basis of 28 national markets, there will be just one authorisation under which companies work for all countries under the proposals.
While many expats have got round the problem of expensive call charges in the past by using internet services, such as Skype, the changes are likely to be welcomed.
Being able to call from a mobile phone will give those living abroad added flexibility without the need to be at a computer to call.
Vice president Neelie Kroes, the digital agenda commissioner responsible for the package, said: "The legislation proposed today is great news for the future of mobile and internet in Europe."