Spain strengthens transparency law to fight corruption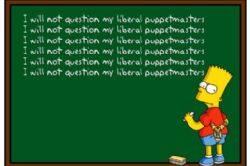 Lawmakers on Thursday passed amendments to beef up Spain's first freedom of information law, intended to attack corruption and restore plummeting public trust in politics and government.
A series of scandals has highlighted a lack of accountability in political parties and even the watchdogs charged with keeping them clean.
Spain is the only member of the EU without a law which guarantees citizens a right to information on how public funds are spent . The bill is expected to pass both houses of parliament within the next few weeks.
The original draft left out key institutions, including political parties, the royal family, lobbies, unions and employers' associations, which were included in the amendments on Thursday.
"As things stand today Spanish democracy is not comparable with Britain or Scandinavia. Personal or political behaviour which would be unacceptable there have no consequences here," said Aitor Esteban, member of parliament for Basque nationalist party PNV, which voted in favour of the amendments.
Spaniards' tolerance for graft has faded as a five-year economic slump exposes how cosy relations between politicians and construction magnates fed a disastrous housing bubble. Under the new law, all levels of government will have to provide clearer public records on which companies have government contracts.
"NEW ERA"
For the first time the royal family, traditionally protected from scrutiny, will be forced to provide details on finances beyond their annual allowance.
The PM's office has touted the law as one of the most advanced in the world, but anti-corruption activists say it is merely a step in the right direction.
European pressure group Access Info says the government will too easily be able to reject citizens' requests for information.
"If, for example, you ask for information about the royal family and you don't get a reply, you will probably have to go to court to enforce your request," said Helen Darbishire, the group's executive director.
Jesus Lizcano, chairman of the Madrid office of Transparency International, said the law would mark a new era for access to official information.
"This legislation is tremendously important. There are things in it that we would have wanted to develop further but there are still plenty of things we needed," he said.
The Partido Popular, under judicial investigation for alleged illegal financing, has been accused of offering the transparency legislation to clean up its image.
Opinion polls show political parties are the least trusted of any public institutions in Spain. The royal family's image has also suffered as the king's son-in-law is charged with embezzling 6 million euros in public funds.
Recommended Reading
• OECD slams Spain's bribery record
• "Spain is not corrupt" : Rajoy
• 200 Spanish politicians currently under investigation
• 52% see Corruption as worst part of Spain's image abroad