Murcia terminates Aeromur's Corvera Airport contract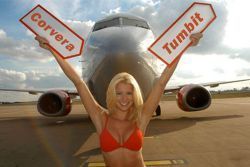 Today's weekly meeting of the Regional Government of Murcia has approved the proposal put forward by the Ministry of Public Works to terminate Aeromur's contract to operate Corvera International Airport.
In a press conference earlier this afternoon Minister of Public Works, Antonio Sevilla, confirmed that the decision had been made in the interests of ensuring that the airport was was open "in the shortest possible time", and so not to cause "further damage to the interests of Murcia".
The proposal to end Aeromur's contract was first proposed in last Friday's meeting, although the decision was deferred until today.
Speaking to the press, Sevilla went on to cite the concession holder's inability to comply with the correct permissions, and apply for the appropriate licences to operation the airport, causing extensive delays.
Moving forward, the Regional Government will invite new tenders for contracts to operate the airport. Such contracts need to be in place by a deadline of 31st of December if the "Guaranteed" deadline for Corvera Airport to be operational by Summer 2013 is to be achieved.
Recommended Reading
• Friday the 13th : The return of Corvera Airport
• Murcia could make Corvera Airport decision today