British expats waste £228m transferring money using UK banks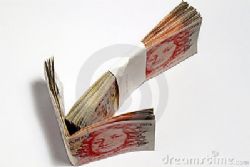 More than 1.5 million British expatriates are wasting £228 million by using their UK banks to transfer money, new research has found.
A study by Post Office International Payments shows that those overseas trying to fund increased living costs in this way could be putting themselves in a worse position.
Members of ExpatForum.com were surveyed for the research, which discovered that an average of £152 in transaction charges is incurred annually per expat just for transferring money.
The study also looked at seven banks to see how much they charge, with rates of anywhere between £9 and £25 being returned for a single transaction of £500.
Falling property values, the increased cost of household items and a lower exchange rate on the pound is squeezing many expats' budgets.
While hoping that exchange rates will improve, many expats are dipping into savings and pension pots, transferring sums of money across each month.
One in five of them are moving £5,000 or more, but few banks are offering better exchange rates on these higher amounts.
Household bills, the cost of motoring and eating out have risen by 8% over the course of the last year, which equates to 3 times the rate of inflation in the UK.
Expats living in Europe are the worse affected, with residents of Portugal and Greece finding themselves paying as much as 20% more for household essentials.
John Willcock, head of Post Office Transactional Services, said: "It is scarcely surprising that confidence levels are low among the expat community abroad. While house prices are reportedly on the rise in the UK, property values are still falling overseas - particularly in the eurozone.
"Rising prices for basic household essentials are leaving little money for extras like eating out and this year's index reveals that many more people are planning cutbacks in order to keep their heads above water."