PSOE refuse to back government's Transparency Law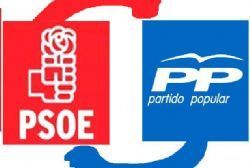 Spain's house of Congress yesterday approved one of the Partido Popular government's star pieces of legislation: the Transparency Law. But it did so without the support of the main opposition group, the Socialist PSOE, which withheld its votes mostly because of the Bárcenas corruption scandal, which involves an alleged PP slush fund that was run by the party's disgraced former treasurer, Luis Bárcenas.
The legislation, which is aimed at shining more light on to the notoriously opaque workings of all levels of Spanish government, was supported by the PP, Catalan nationalist bloc CiU, the Basque nationalists PNV and the Canarian Coalition (CC).
The main sponsor of the legislation, Deputy PM Soraya Sáenz de Santamaría, said she "would not rest" until more parties signed up to the law.
Recommended Reading
• Spain strengthens transparency law to fight corruption