IMF : Spain added to list of coutries with 'Economic Imbalances'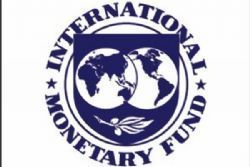 The International Monetary Fund added the euro zone and Spain to a list of countries that have relatively large economic imbalances, posing a risk to stable global growth, according to a staff report released on Friday.
The IMF said Spain had made progress in tackling one of the euro zone's highest public deficits with deep spending cuts and tax hikes, but public debt continues to rise as growth remains anaemic.
The euro zone, battered by a severe sovereign debt crisis, has been burdened by high public debt after bailing out several of its smaller members, including Greece and Ireland.
The euro area also has a growing external surplus as members who had been in deficit have tried to realign their economies - but that masks big differences within the currency bloc.
The IMF's regular analyses of global economic imbalances and exchange rates comes in the wake of the financial crisis and recession of 2007-2009, when global policymakers charged the Fund with playing a greater role in policing the world economy.
Economists view imbalances as ultimately unsustainable, as countries with persistent external deficits may see sharp capital outflows if investors lose faith in their economies. Sudden outflows could destabilize the entire world.
In its previous report in 2011, the IMF also identified China, France, Germany, India, Japan, the United Kingdom and the United States as countries with persistent imbalances.
To help address the problem, the IMF has urged surplus economies such as China and Germany to stoke domestic demand, while deficit countries such as Britain and some struggling countries in the euro zone should improve their external competitiveness.
The IMF said some imbalances have narrowed since the crisis, partially in a "healthy" way as countries reduced excessive saving or debt, but partly because of low demand from consumers, crimping growth.
The IMF also warned that advanced economies have not done enough to address giant fiscal deficits that could prove vulnerable in the future, and also leave little space to deal with future challenges such as aging populations.
"Further progress is needed on both internal and external rebalancing in a manner supportive of growth," the IMF staff said.