Spain cuts overseas foreign aid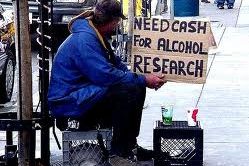 Jesus Garcia, Spain's secretary of state for International Cooperation commented yesterday how Spain is switching the focus on its foreign aid programs from funding various projects financially, to providing an exchange of knowledge.
The Secretary, who is also responsible for Spain's relationship with Latin America, admitted that the 'revision' was largely due to the country's ongoing economic pressures, but that foreign aid must be subject to austerity, along with other areas of public spending.
"Spain has been very generous over the past 20 years across the entire region - we have contributed €9 billion in aid to Latin America, and the region that has benefited most is Central America," he said during an official visit to Costa Rica.
"Now and in the future we're in an austerity process that forces us to find other kinds of foreign aid, perhaps with fewer economic resources but with the same enthusiasm," he continued.
Garcia went explain that Spain will speak with other Foreign Governments who have previously received financial aid to see if they can be helped in more practical ways.
"Spanish foreign aid will now be based more on the exchange of knowledge, know-how and experience than on providing funds," he said.
With so many people in Spain living below the poverty line and with public funding being cuts in so many essential services such as Healthcare and Education, the question must surely be why this has not been addressed before now.
€9 billion finances a lot of Hospitals and Schools.
Recommended Reading
• Caritas : Aiding Spain's new poor
• Charity now aids more Spanish than Immigrant families
• Unicef reports on Child poverty in Spain
• Spain retail sales fall, Child malnutrition increases