Further Earthquakes in Valencia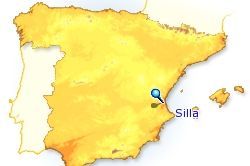 The spate of seismic activities recorded off the coast of Valencia since Monday of lat week has now reached a total of 69 Earthquakes.
The website of Spain's National Geographical Institute (IGN) has reported how the activities had epicentres in the Gulf of Valencia, approximately 70km North-East from the coast of the City.
Whilst the magnitudes of the earthquakes have averaged around 2.0 on the Richter scale, the depths have varied significantly - ranging from between 1.5 and 22kms.
A recent earthquake swarm off the South-Western coast of the Canary Island of El Hierro saw more than 12'000 seismic activities occur over a period of more than 18 months, although less than 1% of the tremors were felt by residents living on the Island.
Although seismic activity is common in Eastern Spain, an earthquake "swarm" such as experienced over the last few days often attracts the attention of scientists and conspiracy theorists alike.