Spain's public debt already exceeds target for full year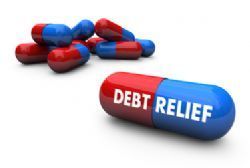 Spain's public debt exceeded the government's target for the full year in the first half as the country struggled to make inroads into the public deficit amid a prolonged recession and as the Treasury took advantage of favorable market conditions to frontload debt emissions.
According to figures released Friday by the Bank of Spain, the total outstanding debt of all of the country's public administrations amounted to €942.758 billion at the end of June, equivalent to 92.2% of GDP. The government's target for the whole of 2013 was for a debt-to-GDP ratio of 91.6%.
Debt levels in the first half were up 17.2% on the same period a year earlier. The increase is largely due to the central administration, which saw its debt rise 20.3% in the period January-June from a year earlier to €818.375 billion, equivalent to 80.1% of GDP.
The Treasury has already issued 80% of its target for medium- to long-term debt for the year as Spain's risk premium narrowed to levels last seen in 2011.
The debt of the country's regions rose 14.8% in the first half to €193.296 billion, equivalent to 18.9%, compared with a target for the full year of 19.1%.
Spain's outstanding debt is now projected to surpass the average in the euro zone for the first time since the single currency was created. Over the past 18 months it has risen from 70.4% of GDP to the current level of 92.2% as the government failed to make the expected progress in trimming the public deficit.
The ECB on Thursday questioned the government's ability to make its deficit-reduction target for this year of 6.5%, without an increase in tax revenues in the second half of the year.
The economy remained in recession in Q2 of 2013, although the contraction narrowed to 0.1% on a quarterly basis. The government believes the economy has now bottomed out and is predicting modest growth from Q3.