Spanish Banks Pressure Gov't to defer losses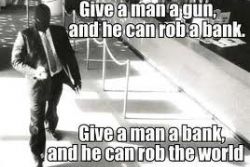 Today's edition of the WSJ has reported how Spanish Banks are trying to improve their economic standing by encouraging the government to reform Banking regulations.
Executives are reportedly lobbying parliament to change potentially worthless tax assets into government-guaranteed tax credits that would bolster the banks' capital positions. Such campaigns are the latest examples of banks seeking new ways to make their financial standing appear stronger, without relying entirely on costly initiatives such as issuing new shares or selling lucrative assets.
However, analysts have argued that such moves don't actually improve the banks' abilities to weather future difficulties, and that such measures could further sap public and investor confidence in the European banking industry.
Whilst the Professor of Finance at Stanford University's business school has described the proposal as "disturbing", Bank Executives consider it both logical and fair to change the current rules to their advantage.
"I do not think this is a gimmick," Bank of Spain Governor Luis Linde said in an interview. "This is to apply rules that are already applied in other countries."
As far as Spain is concerned, the issue revolves around so-called 'deferred tax assets' - which is permitted by International accounting standards when financial institutions report financial losses. Once back in profit, these companies can then deduct these losses from the taxes shown on their financial statements.
Analysts estimate that Spanish Banks have now accumulated €50 billion of deferred tax assets. The question is when (or if) they will ever be paid back ?
Source :
WSJ : Banks in Spain, Italy Look for Relief in Accounting .