EC to send mission to Gibraltar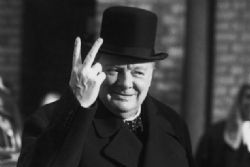 The President of the European Commission has denied that the extensive queues caused by delays at the Gibraltar-Spain border in July were created "on purpose".
José Manuel Durão Barroso went on to say how he had been given two totally different versions of events by both Spain and the UK : Whilst Spain put the delays down to seasonal peaks, the UK claimed Political manoeuvrings.
Borroso confirmed that the date for a fact-finding mission by the European Commission would be announced later this month, and promised immediate action if it was found that European law had not been observed.
The President has spoken with both David Cameron and Mariano Rajoy on the issue and has urged them to find a resolution through dialogue.
Barrosa went on to say how "In matters where the EU has competence, freedom of circulation of people or goods, then we're going to act... also in matters of possible tax fraud or smuggling."
Spain is understood to be hoping to extend the mission to include allegations of tax evasion, but EC officials have said that it will be limited to issues concerning border irregularities.
Spain has also raised environmental complaints relating to the artificial reef and land reclamation which are already being assessed by the Commission.
Read previous news articles concerning the recent conflict over Gibraltar by clicking the link > HERE <