Orange Spain complains about Telefonica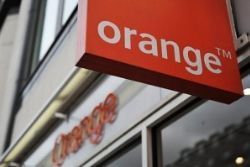 Orange Spain has lodged a complaint with the country's competition regulator over a tie-up between rivals Telefonica and TeliaSonera's Yoigo, the company said on Monday.
Spain's biggest mobile operator Telefonica signed a deal with 4th-biggest provider Yoigo in August, allowing it to use its smaller rival's superfast 4G mobile network in exchange for access to Telefonica's fixed line broadband network.
The move was a jolt to Spain's highly competitive telecoms market where operators are racing to beat rivals with low prices, often by marketing bundled services offering mobile and fixed-line services. Around a quarter of Spain's workforce is currently unemployed.
Orange believes the tie-up hurts market competition by removing Yoigo as a contender and turning it into an off-shoot of Telefonica, helping the former monopoly to gain more market share in fixed-line services, according to a company source.
The agreement between the 2 rivals damages other players in the market and Orange wants it suspended, the source said.
Yoigo was previously unable to offer broadband services but is now able to compete with companies like Orange and Vodafone offering bundled services. Telefonica at the time did not have 4G frequencies and was unable to compete on that front, though it now plans to launch its own 4G network in Spain.
Orange and Vodafone teamed up earlier this year to build their own fibre optic network in Spain and signed a deal at the beginning of July to have access in the interim to Telefonica's fibre optic network so they can offer their customers faster broadband services.