Spain Toughens Internet Piracy Laws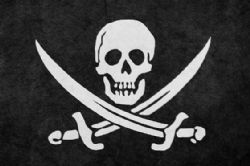 Internet piracy laws in Spain are to be toughened up through a new penal code which is expected to be approved by the Spanish Parliament today.
The new penal code will not specifically target or punish end users who download pirated movies and music, however judges will be given the power to order the removal of links to illegal content or have the offending website shutdown altogether.
Judges will also be able to block access to offending websites, specifically if the website is not hosted within the Spanish legal jurisdiction.
Website owners who link to illegal content could receive prison sentences of up to SIX years if it can be proven they were intentionally making money from the links.
The new rules are designed to stem the rising trend of internet piracy in Spain, which has already established itself as Europe's internet piracy capital. The previous socialist government where accused by industry insiders of procrastinating over improving laws to tackle the problem.
Nielsen, a market-research organisation estimated last year that 45% of Spain's internet users regularly visited websites which either linked to or allowed them to download pirated content, specifically music and movies.
Intellectual property experts and lawyers have welcomed the new laws, however believe they don't go deep enough to tackle the problem.
David Velázquez of Cuatrecasas said the new laws weren't clear enough, and would make life difficult for the courts. It would be difficult to prove intent let alone a crime has been committed. Speaking to El Pais, he said "The legislative tools have been improved but there are still gaps".
The music and movie industries have been criticised by internet anti-censorship groups, specifically because they refuse to move with the times and alter or improve their business models, but instead employ experts to lobby governments worldwide to tighten up laws to their advantage.
They are one of the few industries on the planet which are exempt from consumer protection laws relating to refunds and do not offer any kind of satisfaction guarantees.
Top internet websites such as Facebook and Google have already voiced their concerns over global internet piracy laws. Both websites state the resources required to police their users are simply unfeasible, meaning piracy complaints they receive wouldn't be analysed but instead just removed, opening the door to abuse. Competitors could have their competition's website shutdown with little resistance.