Baby Dies on Alicante Airport Luggage Belt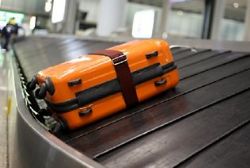 A five month old baby was killed on a luggage belt at Alicante Airport on Thursday morning after being placed there by it's parents.
The baby, travelling with its US mother and Canadian father, were in the baggage hall after arriving on a flight in the small hours of Thursday morning from London when the baggage belt began moving without their knowledge.
A spokeswoman from the airport told news agency AFP "The five-month old baby was on the belt. I don't know if it was placed on it directly, or in a cradle".
"It was about two o'clock in the morning, on the belt for retrieving special baggage, where children's push chairs and large items come out," which was activated when the parents were not looking, the spokeswoman added.
Airport medics tried to resuscitate the baby, but were unable to do anything.
A Guardia Civil spokesman confirmed they were investigating the exact circumstances of the tragedy, adding "It all appears to have been an accident, a case of carelessness."