FCO issues top ten for potential expats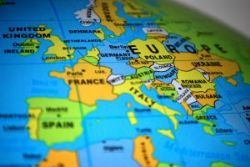 The Foreign & Commonwealth Office (FCO) has issued a top ten checklist for potential expatriates to consult when planning to move abroad.
It comes after the organisation has had to deal with large numbers of those living overseas who have found themselves in financial difficulty.
There are 6 million British expats already and Mark Simmonds, FCO minister, is keen to ensure that anyone adding to this figure is prepared for the challenges ahead.
He said: "Our consular staff across the world have dealt with a high number of British expats requiring assistance for financial issues – whether as a result of a house purchase gone wrong, having inadequate funds to pay for medical bills or experiencing some other misfortune that has resulted in financial hardship.
"It's important to do your homework so that you are well informed about your new environment before you travel. We have put together a checklist to help people prepare fully before traveling abroad."
Everything from doing your homework in order to find out about your destination to integrating into the local community can be found on the list.
Other pieces of advice include seeking independent legal advice, take out expat health insurance and reading up on tax regulations.
Rushing into moving abroad without doing enough research is a common mistake and can lead to costly problems.
Many processes, including buying properties, are carried out in a completely different way all over the world and not understanding the local ways of working can be detrimental to new expats.
The FCO's own know before you go website is a helpful resource as it has information on a wide range of topics, as well as country specific facts, figures and advice.