Madrid gets tough on indebted regions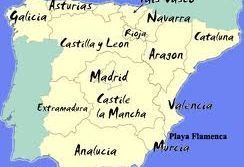 Spain's Ministry of Finance is clamping down on regions that are failing to do enough to rein in their deficits by tightening the conditions of their access to the Regional Liquidity Fund (FLA).
Over the past few weeks the ministry has demanded that regions that have tapped the bailout fund send a list of pending bills for services provided in areas such as education and healthcare.
Rather than providing them with funds to settle these bills, the ministry is now revising them and paying them itself from the central government's coffers. The rationale behind this is to prevent them channeling the financial assistance they receive to other areas.
The regions that have fallen behind in meeting their targets, such as Valencia, Murcia, Catalonia, Andalusia and the Balearic Islands, will also have to file new budget plans aimed at meeting those goals.