Delays with Paramount Murcia Model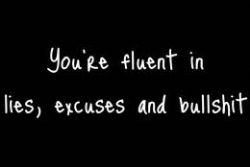 It was only the 1st of August when the Minister of Bullshit for the region of Murcia, Pedro Alberto Cruz, announce how the model for the Paramount Pictures Theme Park would be "Coming soon".
However, last week the Minister explained how such a model is now looking unlikely to happen in the near future due to delays in obtaining the required licences and permissions, but that a 3-D audiovisual will hopefully take it's place.
Cruz did confirm how Proyectos Emblemáticos Murcianos SA (Premursa) still intended that construction would commence on site at Alhama de Murcia "as soon as the licences have been awarded for each element individually".
The Minister also admitted that there had been delays due to administrative difficulties in preparing the tenders for the various parts of the project, but that the theme park would be operational "In the second half of 2015".
Hang on, isn't that a totally different thing to "Open by Summer 2015" as previously promised ?
With regards to the question of whether Premursa should be required to make a financial guarantee before construction work commences, to ensure that the project prgresses and ends in accordance with the plans, Cruz simply commented that "there is no problem, because any such deviation would mean paralysis for the park"
What that means, I have no idea.
And if there are delays with just issuing the model, how can we be expected to remain confident that the wider project will be delivered on time ?
Recommended Reading
• Paramount Murcia : All eyes on September
• Paramount : The Model - coming soon