Spain heads for record tourism year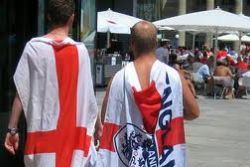 Sunseekers spurning unrest in Egypt and Turkey flocked to Spain in record numbers last month, setting the country up for its best-ever year for visitors and giving a boost to the ailing economy.
"It is very likely that 2013 will be the best year historically for tourism," Industry Minister Jose Manuel Soria told a news conference on Monday, adding that estimates for Q4 were positive.
Tourism contributed over 5% of Spain's GDP in 2012 and provided around 900,000 jobs, according to Euromonitor, in a country where over 26% are out of work, meaning a boost to tourist figures should be good news as other sectors flag.
The number of international tourist arrivals in August rose to 8.3 million, figures from the tourism ministry showed, lifting the total for January through August by 4.5% on the year before to 42.3 million.
Those visitors spent a total of €40.4 billion, up 7% from 2012.
Political upheaval in other destinations has also benefited other Mediterranean countries, such as Greece.
p>But not everyone in Spain is celebrating the increase. Domestic travel fell by 6.9% between January and July, hitting destinations off the main tourist trail, so businesses and hotels reliant on city tourism suffered.
Two ends of the travel spectrum in particular are cashing in on the influx of international visitors - homeowners taking advantage of a growing preference for low-cost rents, and luxury stores whose clients are shielded from the worst of the economy's woes.
Many tourists have been choosing to rent private homes advertised on the Internet. And despite government efforts to tighten regulation around private renting, the trend is becoming more ingrained, with the number of rentals by tourists up 15% in August year-on-year to 1.3 million properties.
The unregulated rental industry has its risks since landlords and renters have little recourse if things go wrong, but it is worth it for homeowners who rent out year-round.
"What's happening ... because of the economic crisis is that people are preferring smaller airlines, smaller hotels and they are paying less," said Dimitrios Buhalis, a professor and director of the e-tourism lab at Bournemouth University.
KEPT AFLOAT
Spain's economy has been highly dependent on tourism since beach destinations took off in the 1960s. While Britain, France and Germany continue to send the most visitors, there has been a huge leap in the number of Russian visitors.
Some of the main beneficiaries are luxury retailers, as big spenders splash out at high-end accessory and jewellery stores. Department store El Corte Ingles for instance has offered a 10% discount to foreign shoppers since 2012 and has employed Chinese-speaking personal shoppers in a nod towards an important group of rich clients.
Value Retail, which has luxury outlets in Madrid and Barcelona, reported an increase in non-European visitors, especially Russian and Chinese, last year.
"Without a doubt, Spain's luxury sector is being kept afloat thanks to tourism," said Ana Franco, editor of Spanish luxury portal Deluxes.
Boosted by luxury, average spending by tourists rose by 2% in the first 7 months of the year, from the same period of 2012, to €103 per day.
Regions attracting the most visitors are coastal Catalonia, the Balearic islands and southern Andalusia, home to the Costa del Sol. But Madrid saw a 22% fall in foreign visitors in August to 290,494, hit by a collapse in business travel and a decline in Italian and Latin American travelers.
There is little respite in sight for hotels operating in cities unless the domestic economy picks up, according to Ramon Estalella, secretary general of the Spanish Hotels Association (CEHAT).
NH Hoteles, which is focused mainly on city hotels, said in half-year results that Spain was its worst performing market. And Melia Hotels International reported a decline in prices and occupancy in Spanish cities in the first half, even though revenue from resort locations rose.
"There has been a strong fall in demand in Madrid because Iberia has cut flights and low-cost airlines have disappeared because of an increase in airport taxes," a Melia spokeswoman said.
Spain's loss-making flag carrier Iberia, part of International Airlines Group (IAG), is undergoing a major restructuring, with dozens of routes canceled and thousands of staff being laid off.
Recommended Reading
• Spanish Airports report increase in turnover for 2012
• Spain sees 6th Travelodge open
• Spain sees "Food Tourism" Explosion