Bank of Spain Discouraging Lender Issuance of Cedulas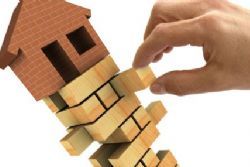 The Bank of Spain is asking the nation's lenders to consider issuing securities that require less collateral than covered bonds known as cedulas, according to 2 people with knowledge of the matter.
Banks are being asked to test investor interest for other types of mortgage debt instead of cedulas, which are guaranteed by both the issuer and its entire mortgage portfolio, said one of the people, who asked not to be identified because the information is private. Alternatives include bonds backed by the lender and a specific pool of assets, they said.
Rules governing the terms and structure of covered bonds, which have never defaulted since they were created in the 18th century, differ depending on the jurisdiction. The Bank of Spain may be seeking to promote mortgage-backed securities that are more in line with those issued elsewhere in Europe such as Germany and France, Bernd Volk, an analyst at Frankfurt-based Deutsche Bank, said in a telephone interview.
"There is a lot of talk about harmonization across Europe in the covered-bond market," he said.
A spokesman for the Bank of Spain, who asked not to be named citing the central bank's policy, declined to comment on any contact with banks.
Spanish banks including Banco Santander and BBVA sold Ä376 billion of covered bonds as of June, according to the Spanish Mortgage Association.
Expansion newspaper reported on Sept. 21 that the Bank of Spain was studying changes to the market for cedulas.