Spain to kiss goodnight to the Siesta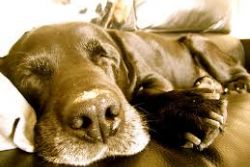 Spanish MPs look likely to put an end to the time-honoured tradition of taking a siesta.
Faced with trying to prop up an ailing economy, Politicians are under pressure to bring the country's working hours into line with the rest of Europe, with a review proposed by the National Commission for the Rationalisation of Working Hours being expected to win the backing of a panel of MPs on Thursday.
Today's online edition of the Telegraph reports how lengthy lunch breaks are largely irrelevant in today's Spain, and instead a out-dated nod towards a time when the majority of workers toiled outdoors until needing to take refuge from the heat of the sun.
However, with fewer employees working outdoors, and the increase in popularity of air conditioning in indoor working areas, the report has questioned the relevance of the siesta.
The Commission report goes on to note how "Spain urgently needs more humane working hours, which would raise productivity, lower absenteeism and accidents, as well as reducing drop-out rates from school."
MPs were also urged to approve the changes in order to improve Spaniards' quality of life, raise the country's low birth rates and reduce the rate of marriage breakdown.