Further skirmish in Gibraltar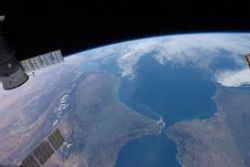 With EU Inspectors due to visit Gibraltar later this week, tensions have heightened between Spain and the UK further still today.
The Foreign Office has formally complained to Madrid after the Royal Gibraltar Police and Royal Navy were forced to intervene after Spanish Customs attempted to exert authority over a boat in British territorial waters.
Last week the European Commission announced they were dispatching a team of inspectors to the Rock to investigate the UK's claim that Spain had been deliberately causing excessive delays at the border between Spain and Gibraltar in protest over the creation of the artificial concrete reefs placed off Gibraltar's coast in order to protect fishing stocks.
Read previous news articles concerning the recent conflict over Gibraltar by clicking the link > HERE <