EU Inspectors visit Gibraltar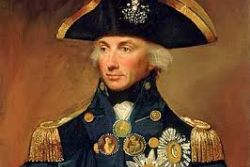 European Commission Inspector visited Gibraltar today with a view to understanding - and hopefully then diffusing - the heightened state of tensions that have arisen between Spain and the UK over recent months.
It was hoped that the delegation would determine if Spain's border Police had been deliberately causing unnecesary delays in response to the UK Territory's creation of an artificial concrete reef.
The reef, aimed at protecting fishing stocks, lies off the coast of Gibraltar in waters disputed by the Spanish authorities.
Given that Gibraltar is not part of the EU's passport-free Schengen area, Spain is entitled to carry out such immigration controls at the border, but denies that it is doing so in response to ongoing disagreements with the UK.
Further to the complaint over the reef, Madrid says Gibraltar does not do enough to curb cigarette smuggling into Spain, as cigarettes are considerably cheaper in Gibraltar.
Whilst the inspectors were not tasked with investigating the disputed reef, they apparently did consider the effects of smuggling.
Though not actually in the EU, Gibraltar is subject to EU law through it's status as a British Overseas Territory, but is not bound by the EU's policy on border controls, the Common Agricultural (and Fisheries) Policy, and VAT.
As such, Spain is required by EU law to hold border checks, however the law states that "these checks must fully respect EU law and remain proportionate."
Read previous news articles concerning the recent conflict over Gibraltar by clicking the link > HERE <