Spain Reminds Regions of Tax Cut Implications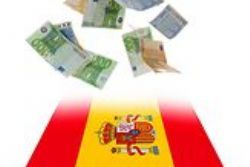 Spain's Ministry of Finance has explained that for the duration of the country's adjustment plan, a local authority may only agree to a reduction in taxes and charges, and to a corresponding reduction in income, provided that the action is offset by an equivalent measure.
This may include plans to introduce a corresponding cut in expenditure or may occur when tax revenues have exceeded the forecast figure provided for in the adjustment plan.
Furthermore, the Ministry emphasized that the Government is monitoring closely to ensure that any tax cuts carried out by the public administrations are compatible with both the stability objectives and the deficit reduction path. The Government intends to accord particular attention to ensuring that any new tax measures announced by the administrations have been incorporated into their economic, financial and adjustment plans, the Ministry added.
The Ministry further emphasised how the Government's ultimate aim is to prevent any fiscal initiatives from impacting on compliance with the deficit reduction targets, the debt ceiling, and the period of payment to suppliers.