Personal technology improving expats' quality of life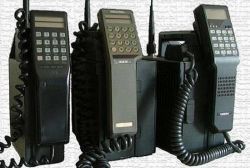 Personal technology is becoming a particularly useful tool for expatriates, with nine out of ten Brits living abroad saying it gives them a better quality of life.
This is according to the most recent edition of the NatWest International Personal Banking (NatWest IPB) Quality of Life Report, which interviewed some 1,800 British expats living in 12 overseas territories.
It found that 91% of this demographic own three or more devices. For 78%, personal technology allows them to access social media sites, helping them stay connected with their friends and family.
Dave Isley, head of NatWest International Personal Banking, said: "It's evident from our Quality of Life Report that social networking sites and apps have revolutionised the way in which British expats keep in touch with friends and family, as well as how they interact with their new social circle.
"The world of social media doesn't follow the same rules as other forms of personal technology - there are no time zones to respect, there are no limits on how much multimedia can be uploaded, or how many people can be spoken to at once."
Add to this the 69% who use such resources to organise and manage their lives and the 64% who say it provides them with a lifeline when necessary and it becomes apparent that personal technology has become an integral part of the expat experience.
What is particularly interesting is the practical uses that Brits are finding for personal technology, with 75% of respondents saying they use digital apps to sort out their finances.
This can mean everything from converting currencies or using personal banking apps to transferring funds and paying bills.
Despite the older generation representing a quarter of mobile phone users, just 6% of them embraced mobile banking platforms.