EU threatens Spain with Court Action (Again)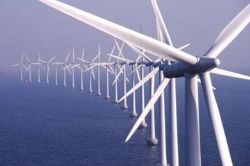 The European Commission has formally issued Spain with a 2 month deadline to comply with their commitment to the EU's renewables directive to 2020, threatening ECJ action if this is not done.
Spain has failed to inform the commission of all the measures for fully transposing the directive- approved in 2009 - into their statute books. They were scheduled to do so by end-2010.
While 16 EU countries - including France, the Netherlands and Austria - have previously received similar EC reminders, the Spanish industry sees its own case as especially critical due to its government's complete freeze on wind and other renewables.
The Spanish government is also currently drafting laws retroactively axing profits for existing renewables capacity. Spanish wind association AEE has warned that this will force operators into default and prevent the sector reaching its 35.75GW EU commitment, up from 22GW today.
"It seems the European Commission is becoming very worried about what is happening in Spain," AEE policy director Heikki Willstedt told Windpower Monthly.
European energy commissioner GŁnther Oettinger told Willstedt that the battle to force Spain to comply with directive obligations could mark the way forward for European renewables.