Spain Mortgage awards fall for 39th Month in a row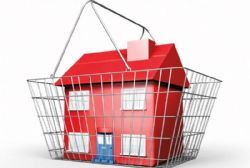 Spain's National Institute of Statistics (INE) has reported how the number of succesfuly mortgage applications awarded for residential properties fell by 42.7% in July compared to the same month last year.
This followed a year-on-year decline of 42.2% recorded in June.The report continued to show how the number of mortgages fell to 13,777transactions in July, the lowest figure since 2003, falling some 26.1% in 2013 until end-July.
As far as successful applications were concerned, the average loan totaled €100,180, up by 0.8% on July 2012, while the amount of capital loaned fell by 42.2% yer-on-year to reach €1.38 billion.
Meanwhile, the number of residential mortgages fell 2.0% on a monthly basis while the amount of capital loaned increased by 0.7%, the highest increase since the start of Spain's economic crisis in 2008.
July was the 39th consecutive month of decline which meant that home mortgages have been declining for 3 years and 3 months due to the economic crisis and more recently due to the new fiscal measures implemented by the Spanish government.