Spain sees growth of commercial vehicle sales in August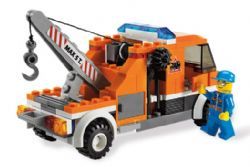 The European Automobile Manufacturers' Association yesterday reported how Spain was one of the few countries to show growth of commercial vehicle sales during the first 8 months of the year.
For 2013 until end-August sales fell 5.5% year-on-year, however for the month of August alone sales were seen to fall 4.4% across Europe, following a positive growth of 2.8% in July. However, the Industry has defended this 'growth' as July 2013 having 1 more working day than 2012.
Sales for August in both Spain and the UK recorded growth of 10.3% and 15.3% respectively, but demand fell 5.4% in France and by 8.5% in Germany, with sales in Italy falling 19.5%.
What the association failed to report, was that whilst Spain reported the highest percentage growth in August, that sales by unit remained a minor percentage of the whole.