Europe moves closer to fining Google over data privacy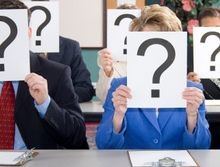 France's data protection watchdog moved closer to fining Google for the way it stores and tracks user information after the search engine ignored a 3-month ultimatum to bring its practices in line with local law.
The privacy watchdog, known as CNIL, said on Friday it was opening a procedure to impose formal sanctions. Under French law, Google can be fined up to €150,000.
Spain, Britain, Germany, Italy and the Netherlands have also opened similar cases against Google because the U.S.-based web giant's privacy policy introduced in 2012 does not conform with local rules protecting consumers on how their personal data is processed and stored.
The coordinated move by European data protection regulators is seen by legal experts and policymakers as a test of the region's ability to influence the behaviour of international Internet companies.
But the penalties most countries can impose remain small compared with the $10.7 billion net profit that Google earned in 2012. Spain can impose fines of up to €1 million, while the German Data Protection Act caps penalties at €300,000.
There is no legal framework to levy European-wide fines.
At issue was the new approach to user data that Google began in March 2012 in which it consolidated its 60 privacy policies into one and started combining data collected on individual users across its services, including YouTube, Gmail and social network Google+. It gave users no means to opt out.
In June, CNIL found Google to be in breach of privacy law on 6 counts, notably that it posted "insufficient" information for French users about how their private browsing data was collected and used.
Google said in a statement on Friday its privacy policy "respects European law and allows us to create simpler, more effective services."
CNIL said that Google contested the reasoning followed by the French regulators, and the applicability of the French data protection law to the services used by residents in France.
Data protection watchdogs in Germany, Spain, Italy the Netherlands are continuing to review the Google case to determine any sanctions.
Privacy issues are not Google's only legal headache in Europe. It is seeking to settle a three-year probe with antitrust regulators into whether it squeezes out online rivals in search results. Brussels has also started looking into Google's Android software that runs mobile phones, to see if it crimps competition in the handset market.