Spain budgets €1.2 bln for energy deficit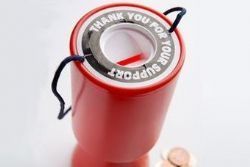 The Spanish government said how €1.2 billion would be needed in 2013 to finance the country's energy tariff deficit, the difference between the cost of generating power and the price paid by consumers.
The 2014 budget proposal, passed to Parliament for approval on Monday, included the estimate which was down from a previous forecast of €2.2 billion.
Meanwhile, tomorrow will see the price of Electricity increase by an average of 3.5%, representing the 3rd price hike in 4 months and the 4th increase in 2013.
A survey of average household electricity prices throughout the EU for May 2012 (Before 2013's four price hikes) showed how Spain's €0.228 per kW was the 3rd most expensive of the 35 Countries surveyed, behind Germany and Denmark.
By comparison, the cost of Household Electricity recorded for the same period in the UK stood at €0.179 per kW.
Recommended Reading
• Eurostat : Average EU Electricity prices Q1&2 2012
• FACUA : Spain's Misleading Electricity Discounts