Spain sold more Bicycles than cars in 2012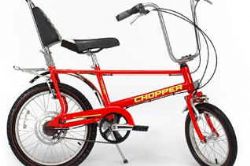 More bicycles were sold in Spain last year than cars, representing the biggest volume of sales since numbers have been recorded.
In 2012 Spain saw the sale of 780,000 bicycles compared to just 700,000 cars.
Sales last year increased by 4.0% on 2011, whilst the sale of cars fell by more than 30% over the same period.
Whilst some have put the trend down to an increasing level of environmental awareness or even an interest in the sport, the reality is probably closer to reasons of economy in a country where unemployment is standing at almost 27%.
According to a recent study Spain could create some 60,000 jobs by 2020 directly related to cycling with bike share schemes; building a cycling infrastructure in and around cities as well as the industry. Spain follows Italy where in 2011 more bicycles than cars were sold for first time since World War II.