Spain 'May not need further bank assistance' : EU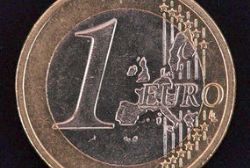 Spain has a good chance of concluding the financial assistance program for its banking sector without needing a successor program, Olli Rehn, the European commissioner for economic and monetary affairs said on Tuesday on a visit to Paris.
Spain took €41 billion out of a possible €100 billion from the European Commission and the ECB last year to help its weakest lenders, hit hard by a five-year-old property crash.
The European Authorities said in a review on Monday financial reforms were on track. Spain has to decide whether to extend the program beyond the end of this year.