Spain unemployment up : Minister Deluded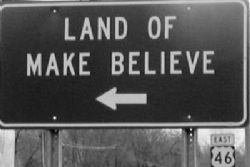 The number of registered jobless in Spain rose in September for the first time in 7months as the service sector laid off workers at the end of a busy tourist season, data showed.
The number of people out of work increased 0.5% from August, or by 25,572 people, to 4.7 million, Wednesday's Labour Ministry data showed.
Almost 52,000 job losses came in the service sector, while the number of registered unemployed fell in construction, agriculture and industry.
"These figures are better than I expected. Even so, this continues to be case of consolidation rather than a sustainable improvement (in the labour market)," said Jose Luis Martinez, economist at Citi in Madrid.
The Ministry's monthly data uses a different methodology to the National Statistics Institute's quarterly survey. The latter, considered a better guide to the total number of people out of work, showed unemployment at 26.3% in Q2.
The number of workers registered as contributors to the social security system fell 0.1% in September from a month earlier, or by 22,242 people, to 16.3 million.
That compares with 19.2 million contributing workers at the beginning of 2008, when a burst property bubble led to mass layoffs in the construction industry, once a cornerstone of Spain's economy.
However, this may be an opportune moment to remind Minister for the Economy, Luis de Guindos, of his comments made in August that the fall in unemployment briefly observed this summer "was not seasonal".
All together now ...
Recommended Reading
• Spain's fall in unemployment "Not Seasonal" : Minister