Spain sees lending to families fall to 5-year low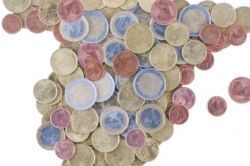 The extension of credit to families and businesses in Spain fell by 3.9% and 9.4% respectively in August, according to the country's central bank, meaning that the Banks are still not using funds to stimulate the economy as intended.
However, signs are that the number of loans being extended to families now stands at it's lowest point since 2007.
Is this such a bad thing ?
A total of 77% of all debt held by families in Spain is directly linked to Mortgages, and the depressed property market and high levels of unemployment is meaning that fewer and fewer families are looking into changing lenders, and fewer first time buyers are coming to the market.
Maybe the question should be "Are Spaniards seeking to borrow less, or are Spanish Banks less prepared to lend ?"