Spain to see 1 day telecoms porting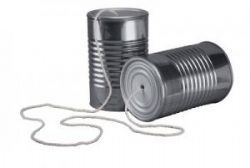 Spain's Telecoms Industry watchdog - the CMT - has announced the introduction of new measures to allow consumers to change phone providers, and take their old number with them within 1 day.
So-Called 'Local number portability' (LNP), usually referred to as simply 'porting', will take effect on November 11th, and see the procedure being reduced from 5 days to just 1.
However, consumers looking to change their fixed line and broadband operator at the same will need to wait longer due to the complexities involved with changing broadband suppliers.
According to the CMT, for the month of July some 153,117 fixed numbers were ported - up 21.3% on July 2012, with a total of 1.2 million fixed numbers being ported in the first 7 months of the year.