China Advises Tourists How to Behave in Spain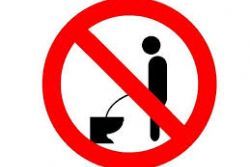 The significant increase in Chinese tourists visiting Spain over recent years has largely gone hand-in-hand with the increase in Chinese buyers of Spanish property. This is something that is expected to continue following recent news that Spain is to grant 1-Year's temporary residency to Non-EU buyers of Spanish property.
However, with China experiencing an explosion in the popularity of foreign tourism, the country's National Tourism Administration has published a Guide advising Chinese Nationals how to behave and what to expect when traveling outside of their home country, with Vice President Wang Yang noting how the stereotype of the Chinese behaving in an "uncivilized manner" damaged the image of China abroad.
The guide if full of countless useful tips, such as noting how "Women in Spain should always wear earrings in public - or else be considered naked".
On a similar note, tourists are urged not to pick their noses in public, to keep their nose-hair neatly trimmed and, if they had to pick their teeth, never to use their fingers. It also urged them not to occupy public toilets for long periods of time, leave footprints on the toilet seat, or urinate in swimming pools.
Travelers should not drink soup straight from the bowl or make slurping sounds when eating noodles, it warned.
On disembarking an aeroplane, passengers should not steal life jackets, the guide stated, feeling compelled to explain that in the event of any future accident, passengers would not have any means of floatation.
In addition to providing generic information for the Chinese tourist, the helpful guide also provide more country-specific advice. For example, when in Germany, visitors should only snap their fingers to beckon dogs, not humans.
Recommended Reading
• Spain set for Chinese tourism explosion
• More Chinese Buying Property in Spain
• Spanish property snapped up Russian and Chinese buyers
•
Spain to award Residency to buyers of luxury property