Spain's SAREB close to big land sale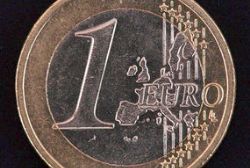 Spain's "bad bank" is about to start its biggest sale so far of land taken over from bailed-out lenders, as property prices in some of the countries worst hit by the euro zone crisis show signs of recovery.
The SAREB agency, set up to cleanse troubled Spanish banks of real estate holdings that went sour in the crisis, is taking advantage of growing interest from professional investors to catch up from a slow first 6 months of operations.
The government-backed vehicle, known by its Spanish acronym, aims to put a package of about 80 plots of developed land up for auction, according to a source familiar with the matter. SAREB values the portfolio at around €350 million, which will be the starting point for price talks, the source said, adding: "It is close to coming onto the market, likely in the coming days."
SAREB declined to comment. But one private equity investor said: "It's got the market excited in that they are going to set the floor on a lot of asset classes."
Investors said SAREB, created as a condition of a 41 billion euro rescue for Spanish banks with European money, was selling off its best assets first and may struggle to get rid of its poorer quality properties ever, especially undeveloped land. Nevertheless, the private equity investor praised its "Herculean effort" following Spain's banking crisis, brought on by a 40% dive in property prices from a 2007 peak.
The planned sale includes land ready for construction in the Madrid area as well as in the northeastern region of Catalonia, Galicia in the northwest, and in coastal areas.
In recent weeks SAREB put at least seven portfolios on the market. These contain stakes in tourist resorts and a shopping centre, 7 prime office buildings, over 2,000 homes and chunks of syndicated loans to property developers.
Investors' interest in property is rising again across Europe as many countries emerge from recession. Ireland's bad bank is speeding up sales of real estate loans, and in August house prices there rose at the fastest pace in 6 years.
Real estate companies have flocked back to the markets this year, with LEG Immobilien's German stock exchange listing in January the biggest float in Europe for 2013 so far. British property agents Foxtons and housebuilder Crest Nicholson have also listed.
SAREB started life earlier this year with €51 bln worth of assets transferred from state-rescued lenders such as Bankia, at varying discounts. It is 51% owned by private investors, aiming to reduce the burden on stretched state finances.
The private equity investor, who declined to be named, said sales so far had been small. "They've sold a lot more in a shorter time span than any other bad bank I've seen," he said. "Still, there are a lot of assets there that they will never sell ... and will still be there in 15 years."
SAREB is aiming for a 13-14% annual return over its 15-year life. Some investors and bankers believe this is too ambitious, and have warned it could face losses on some of its worst assets which could eventually leave it short of capital.
However, SAREB is now close to reaching this year's revenue target of €1.5 bln, having already raised €1.2 bln, largely through selling homes piecemeal.
FRUSTRATIONS WANING
SAREB closed its first property portfolio deal in August with investment firm H.I.G. Capital, which took a 51% stake in a package of close to 1,000 homes around Spain, worth about €100 mln.
Investors, who had been frustrated until then with the slow pace of disposals targeted at property funds and distressed real estate specialists, said these were now picking up.
"There will be plenty more in the coming months. They took their time to do the first portfolio deal but at least they did some good work structuring it," said one Madrid-based fund manager, who declined to be named.
The joint-venture structure used with H.I.G. Capital, which has tax advantages for foreign investors, is one Sareb wants to repeat with other housing portfolios on the market.
International investors such as Cerberus Capital Management, Lone Star and Centerbridge Partners are among those interested in assets as they start building up businesses to manage soured loans and real estate in Spain.
SAREB started with nearly 15,000 plots of land on its books, bought at an average discount of nearly 80%. It is likely to get better offers for land in urban or coastal areas that is ready for construction than for undeveloped plots which may turn out to be worthless. About 80% of its land are plots that have been prepared for building and have the necessary permits.
It is also trying to sell just over 30 plots of undeveloped land all over the country. This disposal is aimed at large investors as well as local buyers, including farmers, who can browse for the parcels on SAREB's website.