"Men Better Drivers than Women" : Spanish Judge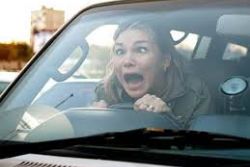 A judge at a Spanish Court has angered women throughout the country after ruling that a driving school was within its rights to charge women more for lessons due to the reason of men being better drivers.
Judge Javier Albar was ruling on whether a driving school in Zaragoza was discriminating against women in their pricing policy.
The offer, made in November 2011, advertised a deal where for €665 men aged between 18 and 22 could get as many classes as necessary to pass their driving test, whereas the same package for women cost €850.
The driving school reasoned that - in general - women required an average of an extra 5 l;lessons to pass their test.
Following complaints, the Gasque driving school of Zaragoza was fined €4'000 for sexual discrimination and told to end the promotion, but the school appealed and presented research to back up its claims that women needed more lessons than men to achieve the same standard of driving.
The judge agreed, overturned the fine and ruled that a different price for courses offered to male and female learners was not discriminatory.
In his ruling, he cited official data from Spain's Directorate of Traffic that proved "every single year, men displayed greater dexterity and better open road skills" than women in their driving tests. Therefore, it was acceptable within the law to offer men a discount because, on average, they needed fewer lessons.
Spain's Women's Institute said the offer was a clear case of sexual discrimination and it would petition for the matter to be taken to the Constitutional Court.