Bank of Spain says further cuts needed to curb deficit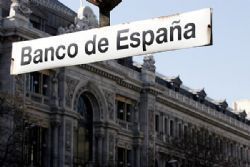 The Governor of the Bank of Spain has commented how the government would need to make further adjustments to bring the public deficit in line with European targets, and warned it would be difficult in a climate of slow economic recovery.
In a speech to the parliamentary budget committee on Friday morning, Luis Maria Linde used cautious language to forecast the end of Spain's second recession since an economic crisis began five years ago. The economy is expected to have expanded slightly in the July-September period after two years of contraction.
"It is not unjustified to affirm that the Spanish economy seems to be getting over the second recession of this prolonged crisis," he said in the written copy of the speech distributed by the Bank of Spain.